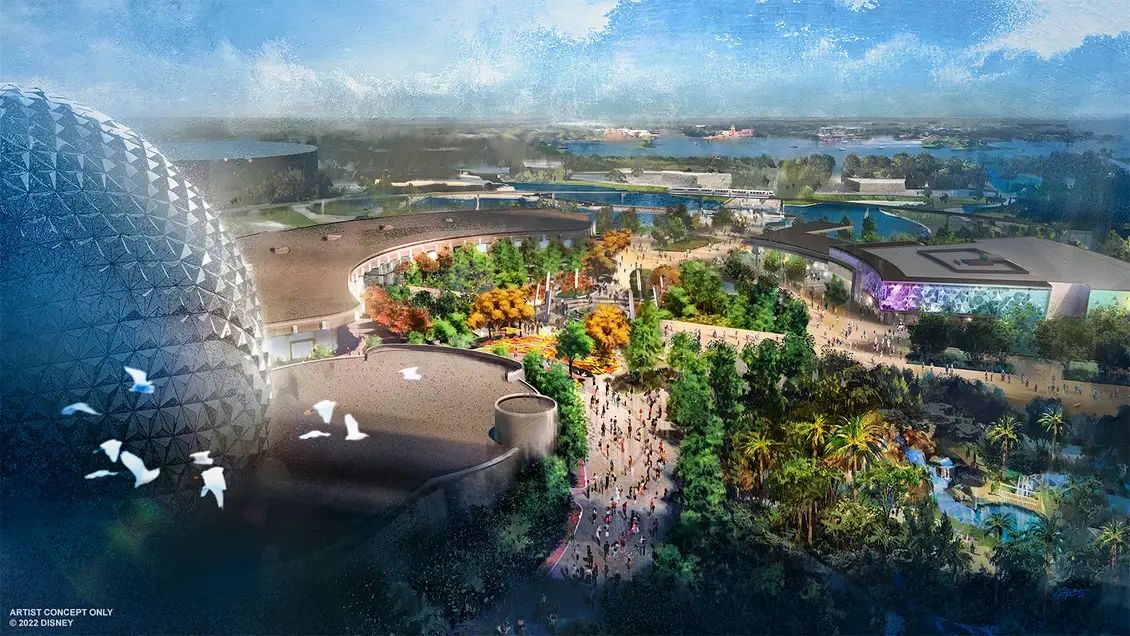 A Year Ahead Of Schedule Epcot Communi Core Hall Taking Shape
More steel is music to my ears in this article in World Wide Disney more steel is helping get hall made a year ahead of schedule.
CommuniCore Hall and CommuniCore Plaza replace the original festival center planned for World Celebration. They will serve as a multi-functional space that will be used during the park's various festivals and be home to a Mickey & Friends meet and greet, a demo kitchen, a mixology bar, a gallery space, and more.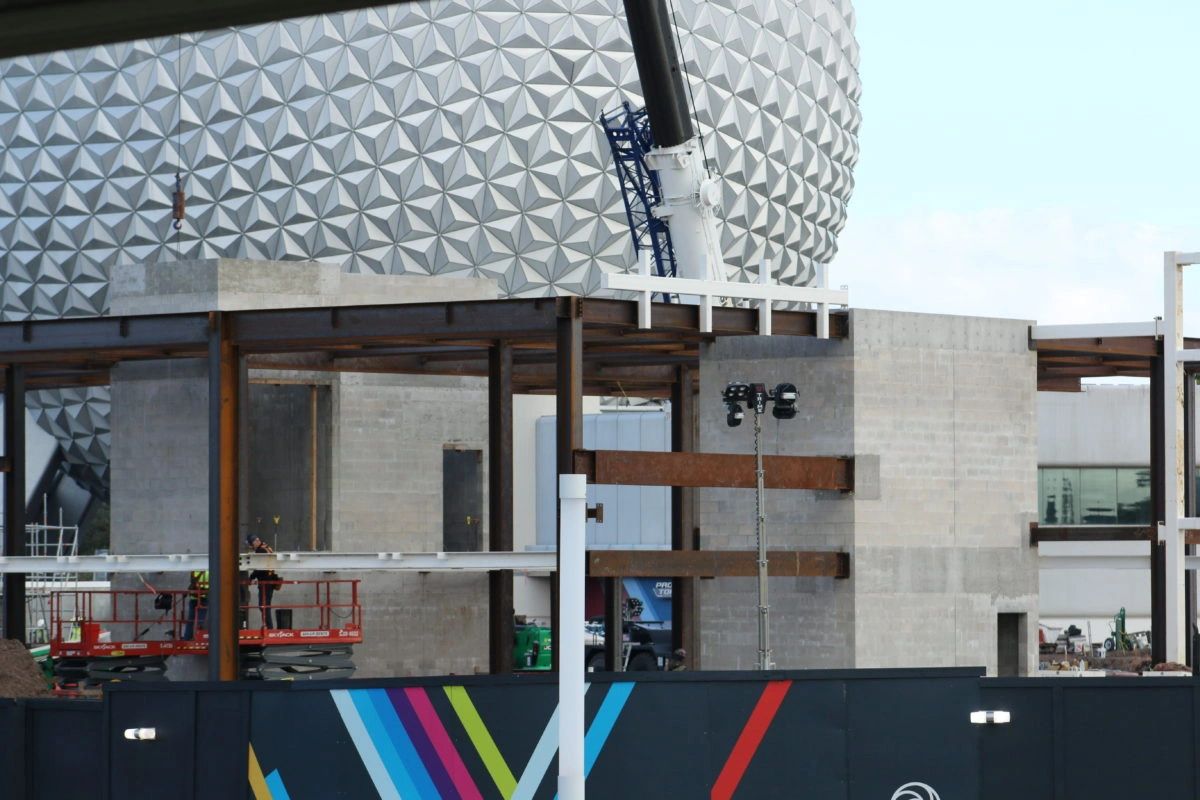 This piece at the top is one long horizontal bar with four short vertical bars going through it.
A sidewalk will cut between the hall and Journey of Water. The plaza will be on the other side of the building.