Iron Mike Looks At Applications For Steel Wire In Automotive Construction
Iron Mike Looks At Applications For Steel Wire In Automotive Construction
Steel wire is used in the automotive industry for a number of reasons. It is an essential part of the construction of cars, as it is used to create a variety of components and assemblies. Steel wire is used for springs, cables, and other suspension components, as well as for the wiring that allows the car to communicate with its various systems.
Steel wire is also used to reinforce plastic components, such as the bumpers, to increase their strength and improve the car's safety. Steel wire is also used to create a variety of fasteners, such as bolts and screws, which are used to hold various components together.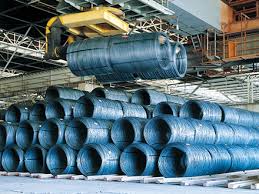 Finally, steel wire is also used in the construction of car bodies, such as for the frame and for reinforcement. All of these uses make steel wire an essential material in the automotive industry.